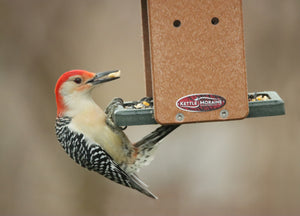 New Screen Hoppers!
Keep your woodpeckers, finches, nuthatches, titmice, cardinals, grosbeaks (and we could go on) happy & well-fed with our new combination screen and hopper feeders.
Fill with any type of seed or nut mixes! Small seeds can be pulled through the 1/4" stainless steel mesh, and larger pieces will filter down to the hopper tray at the bottom.
Available in both Large & Small: just the right size for your flock!
Shop Now
Cup Feeders for Year-Round Feasting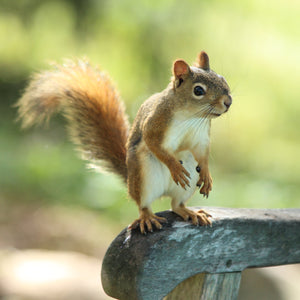 Squirrels!
Do you love them? Hate them? Most of us here are fond of the little troublemakers, but there are definitely tricks to keeping them off the feeders. Check out our guide for some handy tips!
Read More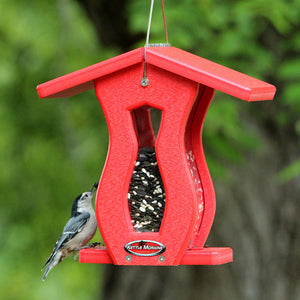 Recycled is the New Cedar
Our recycled feeders and nest boxes are constructed of lumber made from recycled milk bottles, right here in the USA!
This dense material is strong, non-toxic, easy to clean,
and is guaranteed to last a lifetime.
Shop Recycled
Budget Feeders
Check our our collection of feeders priced $20 or less!
Great selection of suet feeders, orange feeders, and others for when you need just one more for your yard.
Feeders Under $20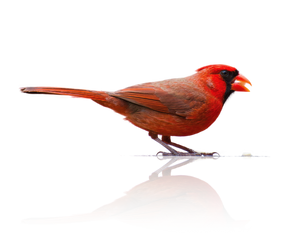 . . . . .
The best bird feeder is simple to fill, easy to clean,
built strong to withstand any weather, and most importantly,
keeps the food fresh and dry for your birds' health.
. . . . .